Dental implants are widely considered as the best option for replacing missing teeth because they preserve your overall oral health for years to come. With proper care, the dental implants last a lifetime, and they look and feel just like natural teeth. Below are a few reasons why dental implants are an excellent choice when replacing one or more missing or failing teeth.
Benefits of Dental Implants
Dental implants protect your oral health. Leaving missing teeth untreated can cause serious oral health problems—your remaining healthy teeth can start to shift out of place, and the bone surrounding the empty tooth socket can begin to diminish and become sunken in. The base of the dental implant stimulates your jaw bone and prevents bone loss just like your natural tooth would. (Removable prosthetics rest on top of the gums, making it impossible for them to preserve the bone beneath.) The tooth-shaped crown that secures to the implant will prevent your remaining teeth from bearing excess chewing forces, extending the life of your remaining healthy teeth. Additionally, the implants are extremely secure, which prevents tooth shifting and bite problems.
Dental implants are a permanent solution. While dentures, partial dentures, and bridges eventually require replacement, implants have higher than a 98% success rate. Even in cases of bone loss, advances in bone grafting and dental implant procedures have made it possible to restore the bone around the teeth to prepare for dental implant placement.
You can care for dental implants just like your natural teeth. Partial dentures and other removable prostheses can trap bacteria around your healthy teeth, which can make them harder to care for, but regular dental hygiene practices such as brushing and flossing are all that are necessary to care for your dental implants once your recovery period is complete.
Dental implants are incredibly strong and natural looking. The implants are very secure, so you can enjoy your favorite foods without any risk of your prosthetic tooth coming out. Additionally, you will be able to smile with confidence knowing that your implant looks identical to your healthy, natural teeth.
Dental implant technology is incredibly versatile. Oral surgeons can use dental implants to anchor orthodontic movements, secure a fixed bridge, replace single teeth, fix a permanent denture in place, and more. Whether you are missing one or all of your teeth, dental implant procedures can help.
If you are interested in learning more about dental implants, contact Indianapolis Oral Surgery & Dental Implant Center. Dr. Falender will gladly perform a full consultation to help you decide what tooth replacement option is right for you.
To learn more about how we can help improve your smile, please request an appointment now.
Please contact our office by either filling out the form below or by calling us at 317-900-4535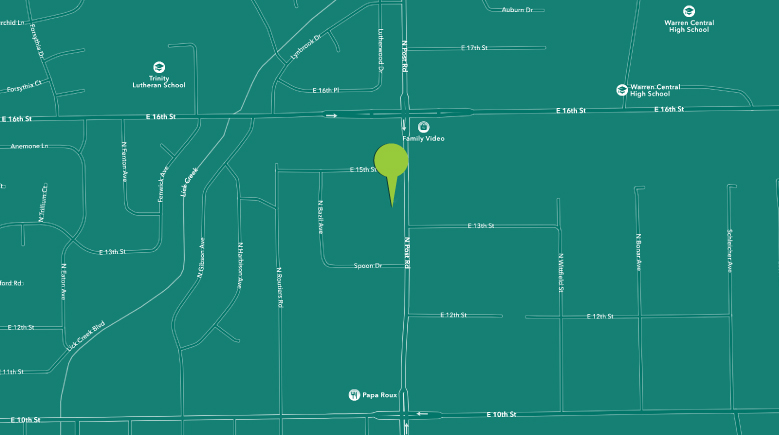 Indianapolis Oral Surgery & Dental Implant Center
1320 N. Post Rd
Indianapolis, IN 46219