Procedures
Oral surgeons undergo years of training to treat a variety of oral and facial conditions. We offer many oral and facial surgery services at Indianapolis Oral Surgery & Dental Implant Center; from wisdom teeth removals and general extractions to jaw realignment surgery and dental implant placements, we offer the full scope of oral and maxillofacial surgery. To learn more about the procedures we offer, browse our website's informational procedure pages.
If you are interested in one of our procedures, schedule a consultation with our experienced oral surgeon, Dr. Lawrence G. Falender. Dr. Falender has been a practicing oral surgeon for years, and he will be able to assess your condition and form a custom treatment plan that fits your needs. To schedule your consultation or learn more about our procedures, contact our office today.
Dental Extraction
Many patients who experience tooth decay or damage, such as a tooth fracture or chip, can repair the tooth through a filling, root canal, the placement of a crown, or the bonding of the original tooth pieces. However, sometimes the damage to the tooth is so extensive or severe that the tooth must be removed to maintain the patient's oral…
All-on-4® Treatment Concept
Dr. Lawrence G. Falender of Indianapolis Oral Surgery & Dental Implant Center offers Truly Life Changing® solutions to the problems posed by dentures, missing teeth, and failing teeth. A few short years ago, a permanent solution for an arch of upper or lower missing teeth required six or more dental implants and often required a year or more of healing.…
Bone Grafting
Bone grafting is an oral procedure that enables us to grow bone where needed and promote new bone growth where the jaw bone may be sparse or of poor quality due to atrophy. The bone structure in the jaw weakens over time if missing teeth are not replaced in a timely manner. This often leads to poor quality and quantity…
Oral Pathology
We use our mouths for so many tasks, such as eating, speaking, and breathing; consequently, our mouths have an increased risk for disorders and infections known as oral pathology. Oral pathology refers to any disease that can develop inside the mouth, salivary glands, or jaws. While many oral pathologies are benign (non-cancerous), it is always best to get an early…
Planmeca 3D Imaging
Three-dimensional (3D) CT scanning technology with Planmeca is a digital imaging method that provides a rapid and painless examination of your face, jaws, and teeth. Unlike conventional radiographic techniques, the 3D Imaging CT allows for the creation of images that are three-dimensional, high definition, and extremely accurate. These images allow us to visualize critical anatomical structures and to better understand…
Impacted Canines
What Is an Impacted Tooth? A tooth that does not break through into the mouth or only partially grows into the mouth is said to be impacted. The most common impacted teeth are the wisdom teeth in the back of the mouth and the canines, also known as cuspids or eyeteeth, in the front of the mouth. Under normal circumstances,…
Platelet-Rich Plasma
It is not uncommon for a patient who is preparing to undergo any surgery to be worried about their recovery time. Under normal circumstances, the speed at which a patient heals from an oral surgical procedure generally depends on the type of procedure that was performed, the patient's ability to adhere to post-procedure instructions, and the overall health of the…
Immediate Dentures
If you possess teeth that are extremely unhealthy and need to be removed, immediate dentures are a viable solution for tooth replacement. In most cases, the denture is placed on the same day that the teeth are removed. Prior to your tooth removal procedure, Dr. Falender will work closely with you and your dentist to ensure that the denture to…
Facial Trauma
You may be surprised to learn that there are more than three million cases of facial trauma admitted each year to hospitals in the United States. Whether you have a major facial injury that requires hospitalization or a minor facial injury, oral and maxillofacial surgeons are specialists in this surgical area. In fact, it is not uncommon for oral and…
Bone Morphogenic Protein
When undergoing an oral surgical procedure, many patients are concerned with the amount of time it will take to recover. In the past, the speed of recovery was based on the procedure performed, the patient's adherence to the post-surgical instructions, and their body's ability to heal properly. However, now, advances in technology have allowed us to develop a method that…
Locator Implant Over-Denture
For patients who are missing an entire upper or lower arch of teeth, a prosthetic solution stabilized by dental implants is the best treatment to address this complex dental need. Unfortunately, replacing a full arch of teeth with single dental implants or the All-on-4® Treatment Concept can result in a costly treatment plan. Luckily, Dr. Falender offers an alternative surgical option…
Jaw Surgery (Orthognathic)
Orthognathic surgery, also known as corrective jaw surgery, is a procedure performed for patients whose jaws do not meet correctly, which creates an improper bite and misalignment of the jaw. For some individuals, the problem can be corrected without jaw surgery through the use of orthodontics. If the problem is severe, the orthodontist will need to work with an oral…
TMJ Disorders
Fact: Nearly 50% of all women suffer with unexplained headaches, migraines, earaches, neck pain, jaw pain, vertigo or shoulder/arm pain? These symptoms are due to inflammation in the TMJ (Jaw Joint)! "I didn't realize how much TMJ was impacting my life because I'd lived with the symptoms for so long, but Dr. Falender and his staff were so…
BOTOX®
It is no secret that with each passing year, our skin loses just a little bit more of its firmness and elasticity. As much as we fight it, we cannot control the cellular changes that occur in our skin on a daily basis or the depletion of collagen that occurs as we age. Additionally, external factors such as stress, the…
Tooth Replacement Options
Having one or more missing teeth can threaten your oral health and throw off the balance of your smile. Even if just one tooth is missing, the surrounding teeth can begin to migrate and shift out of alignment, causing serious bite problems over time. Tasks like smiling, speaking, and eating can become increasingly more difficult. Everyone's mouth is different, and no…
What Are Dental Implants?
Dental implants are a tooth replacement option designed to look and function just like natural teeth. Dental implants are revolutionizing the way people think about tooth restoration; while before removable prosthetics were the only solution available, now there are a variety of dental implant-based treatments that offer patients a lifelong solution to tooth loss. Dental implants are made up of…
Why Restore Teeth with Dental Implants?
Dental implants are widely considered as the best option for replacing missing teeth because they preserve your overall oral health for years to come. With proper care, the dental implants last a lifetime, and they look and feel just like natural teeth. Below are a few reasons why dental implants are an excellent choice when replacing one or more missing…
Dental Implants: What is the cost?
The cost of receiving dental implants can depend on several factors. The number of teeth being replaced, the extent of bone loss that has taken place, and the need for additional procedures, such as dental extractions or bone grafting, must all be taken into consideration when undergoing dental implant placement. Sometimes, your insurance will pay for a portion of the…
Dental Implant Procedure
The entire dental implant process usually requires two procedures–one surgical procedure to place the implant in the jaw bone and one procedure to affix the permanent crown. Your oral surgeon and your dentist will work together throughout the process to form your new replacement tooth. Implant Patients Love to Smile Again: The Consultation and Pre-Surgery Appointment During your consultation, your…
Bone Grafting for Dental Implants
When teeth are missing for an extended period of time, the bone around the empty tooth socket can begin to recede in a process called "resorption." For the placement of dental implants to be successful, the bone surrounding the implant must be the proper height, width, and quality. Oral surgeons can perform bone grafting procedures to restore bone loss and…
What Are Wisdom Teeth?
Wisdom teeth are the final set of teeth to grow in the mouth. Also known as third molars, these teeth are found at the very back of the mouth behind the second molars. Most people's third molars erupt during their teen years or into their early twenties though they start developing as early as age 10 or 11. They get…
Why Should My Wisdom Teeth Be Removed?
If your wisdom teeth can establish normally without threatening your healthy mouth, then there is no need to have them extracted. In most cases, the third molars grow in sideways or only partially grow in, which can cause serious discomfort and oral health problems. Part of the reason these issues occur is that, over time, humans have developed smaller and…
When Should Wisdom Teeth Be Removed?
Many patients and parents of patients ask, "When is the best time to have wisdom teeth removed?" Most dental professionals recommend removing third molars before they are fully developed, which is as early as age 12 in some patients. Doctors today can often determine whether your wisdom teeth will cause problems for your overall health before they ever grow in.…
Cost of Wisdom Teeth Removal
One of the most common inquiries about wisdom teeth circles the topic of the cost of wisdom teeth removal. The cost of your wisdom teeth removal will depend on the stage of development of your teeth, the type of anesthesia used, and your insurance coverage, among other factors. The only way to be sure of the cost of treatment is…
Wisdom Teeth Removal Procedure
Wisdom teeth removal is one of the most common oral surgery procedures. The entire wisdom teeth removal procedure usually takes less than two hours, and most patients are back to their normal routines just a few days after the procedure, although the extraction sites will continue to heal over the next couple of weeks. Pre-Surgery Consultation Appointment Before your wisdom…
To learn more about how we can help improve your smile, please request an appointment now.
Please contact our office by either filling out the form below or by calling us at 317-900-4535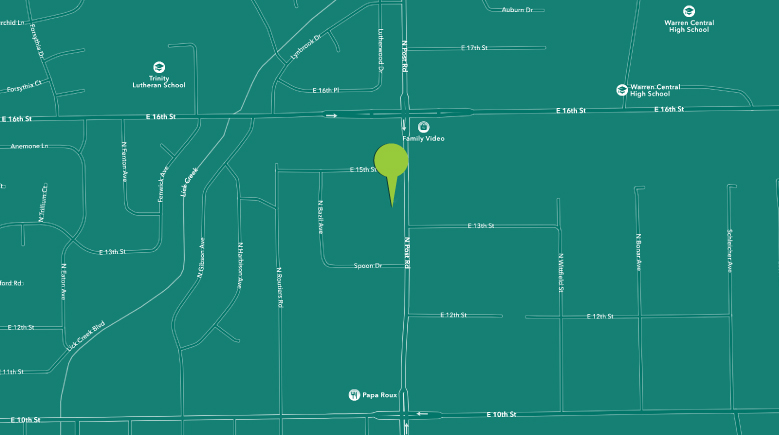 Indianapolis Oral Surgery & Dental Implant Center
1320 N. Post Rd
Indianapolis, IN 46219