Dental implants are a tooth replacement option designed to look and function just like natural teeth. Dental implants are revolutionizing the way people think about tooth restoration; while before removable prosthetics were the only solution available, now there are a variety of dental implant-based treatments that offer patients a lifelong solution to tooth loss.
Dental implants are made up of three separate parts. The implant itself is a medical-grade titanium screw that replaces your natural tooth's root. This screw naturally stimulates the bone surrounding the teeth, just like your tooth's root would, which prevents bone loss and preserves the structure of your face and jaw. A connecting abutment attaches to the screw and secures your prosthetic tooth or teeth in place. The prosthetic teeth (also known as crowns) are custom made to mimic the appearance of your natural teeth. The secure three-part design allows patients to eat, smile, and speak comfortably without ever worrying about a prosthesis coming out of place.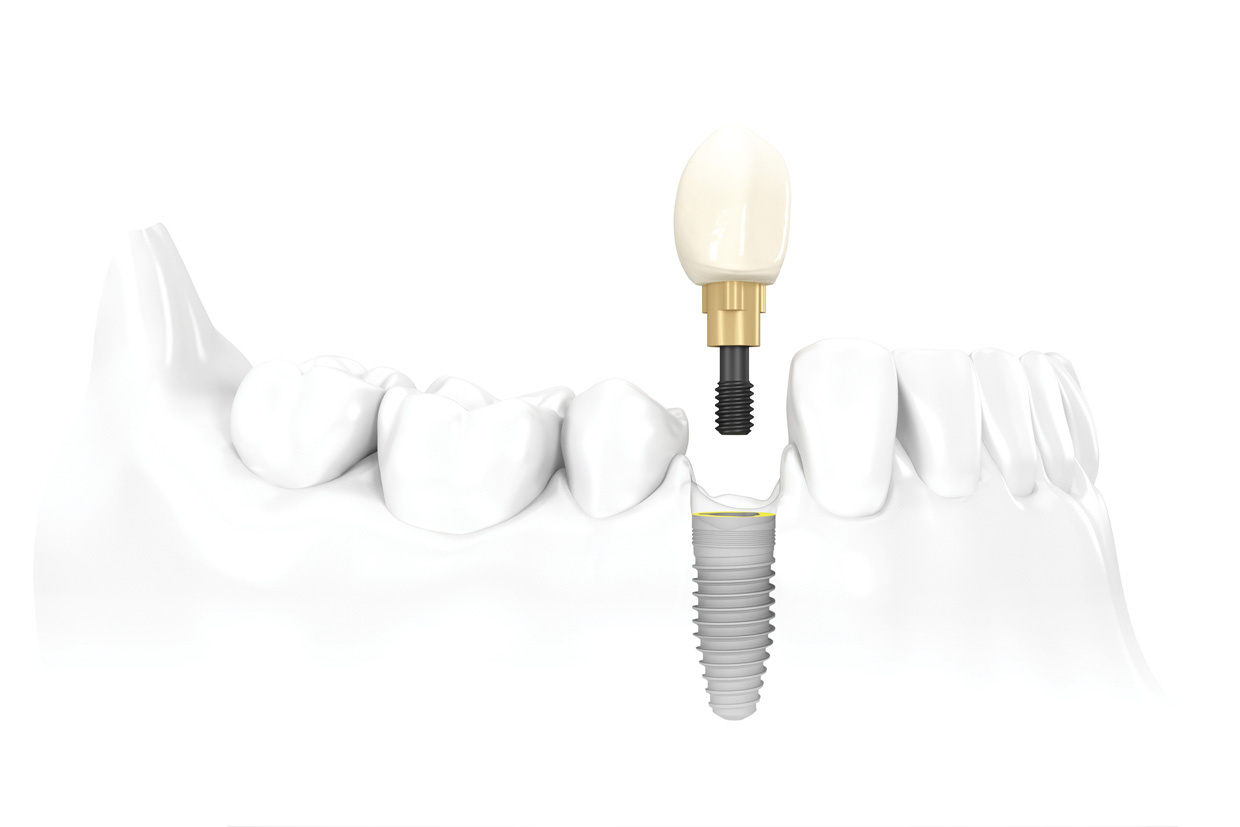 Why Do Dental Implants Use a Three-Part Design?
Dental implants were designed to replicate a natural tooth as closely as possible, regarding both function and appearance. While more traditional tooth replacements, such as partial dentures, only restore the top portion of the tooth, implants replace the entire tooth, from the root to the crown. Replacing the root as well as the visible portion of the tooth prevents bone loss and tooth shifting more effectively than any other tooth replacement option available. Additionally, the permanent, non-removable crowns allow patients to eat, speak, and smile without ever thinking about their teeth slipping or falling out. Read more about the benefits of dental implants here.
Uses for Dental Implants
Dental implants can be used to support single tooth crowns, multi-tooth bridges, and even full fixed dentures, making them an ideal option for patients missing one or many teeth. Additionally, some dental implants can be used as temporary anchorage devices for orthodontic work. Oral surgeons are trained to perform a variety of different dental implant procedures, and they can form treatment plans for many different conditions relating to tooth loss.
Contact our office in Indianapolis to schedule an appointment with our oral surgeon, Dr. Falender, today.
To learn more about how we can help improve your smile, please request an appointment now.
Please contact our office by either filling out the form below or by calling us at 317-900-4535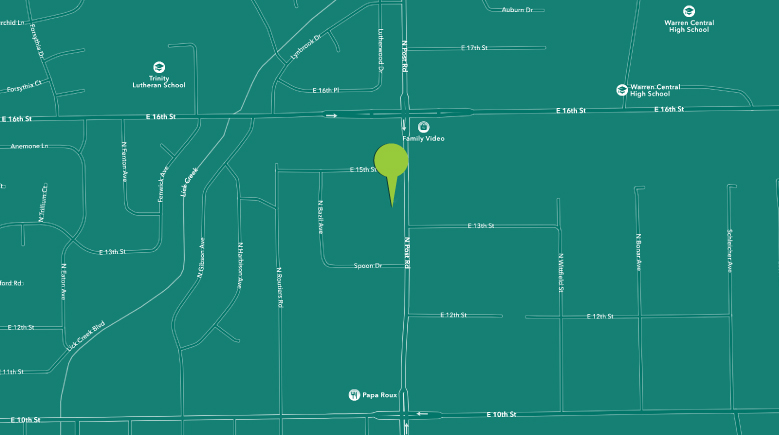 Indianapolis Oral Surgery & Dental Implant Center
1320 N. Post Rd
Indianapolis, IN 46219