Laser Oral Surgery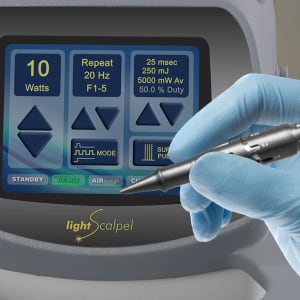 Dentists have been using lasers to treat dental problems for more than two decades now. Highly focused beams of light, lasers are ideal for everything from cleaning the mouth to sealing blood vessels. Thanks to years of research in medicine and oral surgery and the advancement of technology, lasers are allowing dentists to treat more and more patients in Indianapolis, IN, with laser oral surgery.
What Is Laser Oral Surgery?
Laser surgery differs from traditional surgery, which uses a scalpel or scissors that can bruise or crush tissue. With laser oral surgery, the only thing that interacts with the tissue in your mouth is an intense beam of laser light.
There is no mechanical trauma to the tissue and the coagulation zone is very narrow (approximately the width of a human hair). In short, laser oral surgery is a fantastic option for patients with dental anxiety or a fear of needles or drills.
How Does Laser Oral Surgery Work?
At Indianapolis Oral Surgery, we utilize the LightScalpel CO2 laser machine for laser oral surgery and laser surgery procedures. The CO2 laser has the unique ability to vaporize or 'erase' tissue and is ideal for making incisions or removing unhealthy tissue. This laser is so precise that it can selectively remove only a few cells at a time, if needed. At the same time, it is powerful enough to de-bulk the largest of tumors. Basically, it's flexible enough for both complex and simple procedures, from treating tooth decay and gum disease to removing tissue and even whitening teeth.
Is Laser Oral Surgery Safe?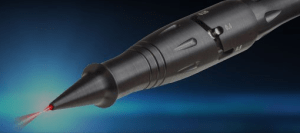 Thanks to our staff's extensive training and experience with laser oral surgery, laser surgery is just as safe as our other dental procedures using other instruments. For peace of mind, our patients wear special protective glasses during the procedure, which helps protects the eyes. Even the American Dental Association (ADA) has voiced its optimism about the role of laser technology in the field of dentistry.
Are You a Candidate for Laser Oral Surgery?
The best way to determine if you're a candidate for laser surgery is to visit our office for a complimentary consultation. Laser oral surgery is appropriate for a wide variety of procedures. It also has variety of advantages for people in Indianapolis, IN, such as less pain, reduced anxiety, minimized bleeding and superior precision. To learn more about laser surgery, schedule a consultation today.
To learn more about how we can help improve your smile, please request an appointment now.
Please contact our office by either filling out the form below or by calling us at 317-900-4535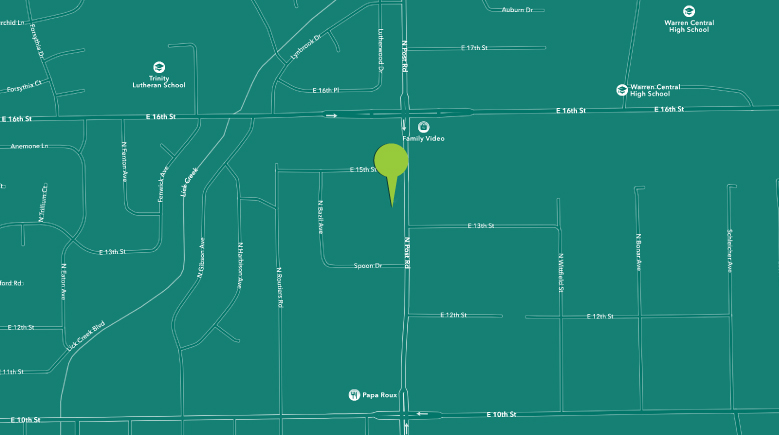 Indianapolis Oral Surgery & Dental Implant Center
1320 N. Post Rd
Indianapolis, IN 46219