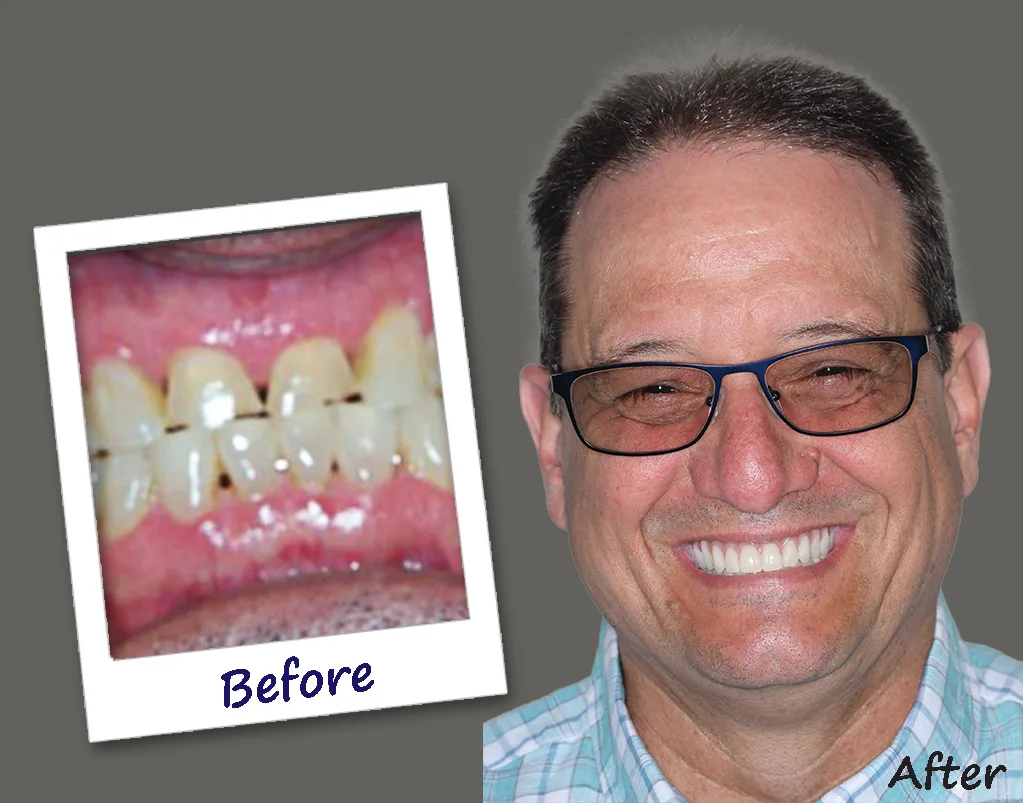 Dr. Lawrence G. Falender of Indianapolis Oral Surgery & Dental Implant Center offers Truly Life Changing® solutions to the problems posed by dentures, missing teeth, and failing teeth.
A few short years ago, a permanent solution for an arch of upper or lower missing teeth required six or more dental implants and often required a year or more of healing. Patients undergoing tooth replacement were forced to wear an uncomfortable denture during the treatment until the final placement of their new teeth. Luckily, surgical advances in implant dentistry have provided patients that are missing a full arch of teeth a better solution for permanent replacement: the All-on-4® Treatment Concept.
The All-on-4® Treatment Concept is a revolutionary, same-day solution for patients who have lost or are in the process of losing all of their teeth. With the All-on-4® Treatment Concept, you can have hopeless teeth removed and a new set of temporary replacement teeth secured in place while you sleep. This enables you to eat and chew whatever you like, just as if you had natural, healthy teeth and restores the look, strength, and function of natural teeth—in just one day!

Unlike dentures, the All-on-4® Treatment Concept prosthesis is fixed in place in your mouth using four Nobel Biocare dental implants. Your set of beautiful new teeth is then attached to the dental implants. After a brief healing period, permanent teeth are attached to the implants. The teeth can be removed only by your dentist.
"[Permanent dentures] made me feel like I got my life back; my confidence, my smile. I can eat my favorite foods for the first time in years. Everyone comments on how good I look! Dr. Falender is very intelligent, and when he talks to you, he listens, and he really cares."
-Woodrow B., 31-year-old patient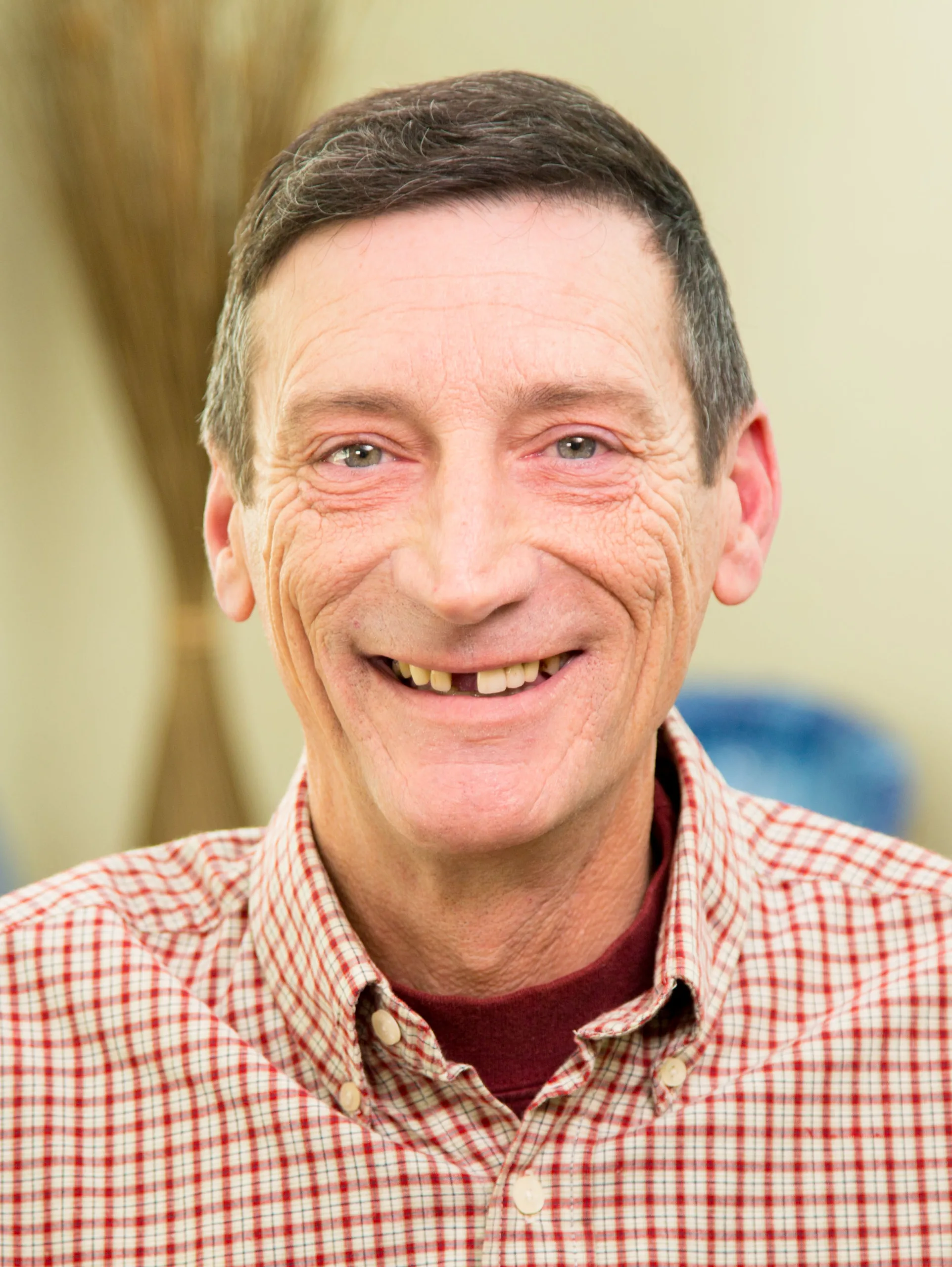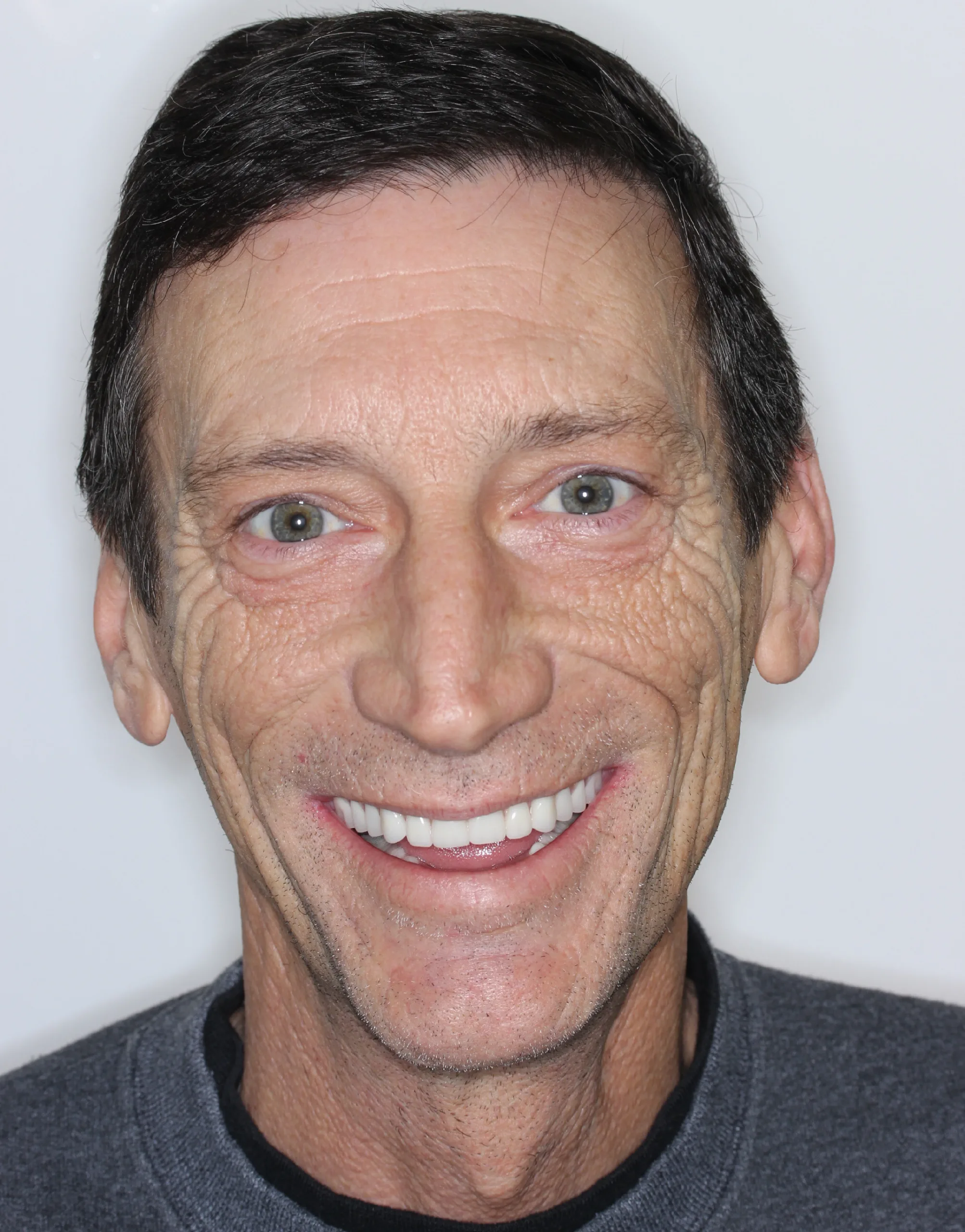 Am I a Good Candidate for the All-on-4® Treatment Concept?
Many patients who are unable to receive traditional replacement options, such as a fixed bridge, are still able to receive this unique treatment. If you possess the following characteristics, you may be a candidate for the All-on-4® Treatment Concept:
You have several failing or missing teeth.
You are in need of multiple dental implants.
You wear dentures.
You are missing an entire upper or lower arch of teeth.
Hear Why Patients Love This Treatment:
What Can I Expect During the All-on-4® Treatment Concept Procedure?
With the All-on-4® Treatment Concept, the patient has one or two visits to Indianapolis Oral Surgery & Dental Implant Center to allow Dr. Falender to gather information for a comprehensive treatment plan. The records that are gathered to formulate a treatment plan will include a 3D CT scan, x-rays, jaw relation records, impressions, and photos.
Following this consultation, the patient is scheduled for surgery implantation, and the new teeth are fitted and adjusted, all in a single appointment while the patient sleeps comfortably under in-office sedation.
To learn more about how we can help improve your smile, please request an appointment now.
Please contact our office by either filling out the form below or by calling us at 317-900-4535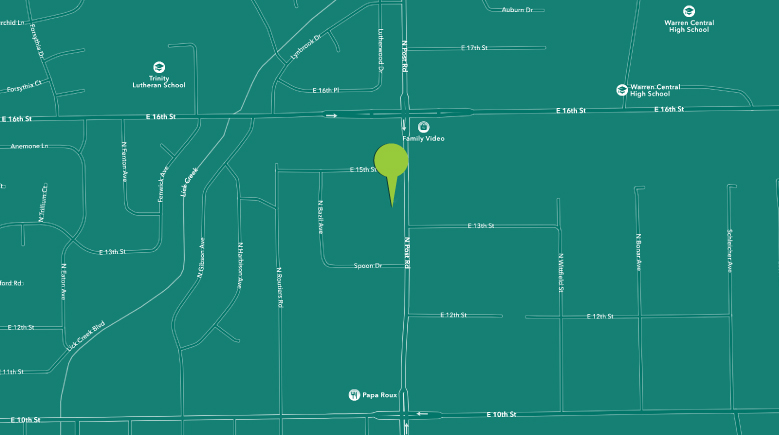 Indianapolis Oral Surgery & Dental Implant Center
1320 N. Post Rd
Indianapolis, IN 46219