Dental implants are widely considered to be the best option for permanently replacing one or more missing teeth. Dental implants can last a lifetime with proper oral hygiene, and they function just like normal teeth. The base of the implant will stimulate your jaw bone, combatting bone loss, while the crown that attaches to the base will look just like your natural tooth. Our oral surgeons are experts in the placement of dental implants, and they have years of experience using dental implant technology.
If you are interested in learning more about the process of placing dental implants, we encourage you to browse our website procedure pages or contact our office for more information. We will gladly schedule a consultation to help you determine if dental implants are right for you. Watch our testimonial videos to hear what some of our dental implant patients think about our practice and the treatment they received.
Dan Had a General Extraction and Dental Implant
I came to see Dr. Falender for an extraction and a subsequent tooth implant. I'm getting ready; I'm just about finished with the process of my implant, and then I'll get a crown from my regular dentist. Everything's been fine. There has been no pain. I'm just ready to get a tooth in there pretty soon so I can chew on that side better. Dr. Falender is really excellent at applying the Novocaine, or ....
Kay Had a Bone Graft and Dental Implants Placed
I have worn dentures for years. I had always had problems, constantly breaking my denture. Even though my dentist did an excellent job of making my dentures, we couldn't understand why I kept breaking them. Finally, he decided that it was just the bone structure and the way my mouth and teeth were, so we started talking about dental implants. After talking to Dr. Williams and then meeting....
Annie Had Dental Implants
I came to Dr. Falender because I needed an implant. My wonderful dentist sent me here. I think Dr. Falender and his staff are wonderful! They are so easy, and they walk me through this process, and I love my implant. I would do it again; in fact, I am doing it again. I'm in the process of having another one. I like the way the implant feels—it's like a normal tooth only I feel that it's stronger, ....
David Had a Bone Graft and Dental Implants
I visited my dentist one day, and he informed me that I am going to need some dental implants. He referred me to Dr. Falender. I walked into the office - very professional setting, very efficient staff as far as appointment making - and they were able to really work with my schedule and get the job done right. What I got was a sinus lift along with my dental implants. They instructed me as far as ....
Crystal Had a Bone Graft and Dental Implants
I originally met Dr. Falender when I was in dental assisting school back in 1989. In my eighteen-year dentistry career, I referred multiple—hundreds and hundreds of patients—to Dr. Falender, including my best friends and family members. After I left dentistry, I needed a dental implant. My tooth needed to be extracted, and I needed bone grafting. And it's a little bit different when you're the pat....
Deb Got Dental Implants After Multiple Extractions
I came to know Dr. Falender because I was having multiple problems with my teeth. Nothing due to misusing or abusing them, it was more of a genetic issue. I was getting to the point where I was having to have multiple teeth pulled, and my dentist suggested that I come see Dr. Falender, for the implants, yes. Well, I needed to speak with him to see what it entailed. I have to say initially I was re....
Cheryl Had Her Wisdom Teeth Removed and Dental Implants Placed
I have had my wisdom teeth taken out by Dr. Falender, years ago, and my son—my oldest son—has had his wisdom teeth out by Dr. Falender, as well as my husband, who is a physician, he has had Dr. Falender take out his wisdom teeth. Dr. Falender has performed dental implants on myself and other family....
Paul's Dental Implants with Dr. Falender
I needed an implant done. I had a missing tooth. The procedure was very good, quick, easy, just about pain free. Did not require any pain medication afterward. He gave me some - was not needed. Implant lasted 45 minutes - went back to work within the hour. The staff here is great; when they say to be here at a certain time, they get you in within 5 minutes. There's no waiting a half hour, 45 minut....
Please contact our office by either filling out the form below or by calling us at 317-900-4535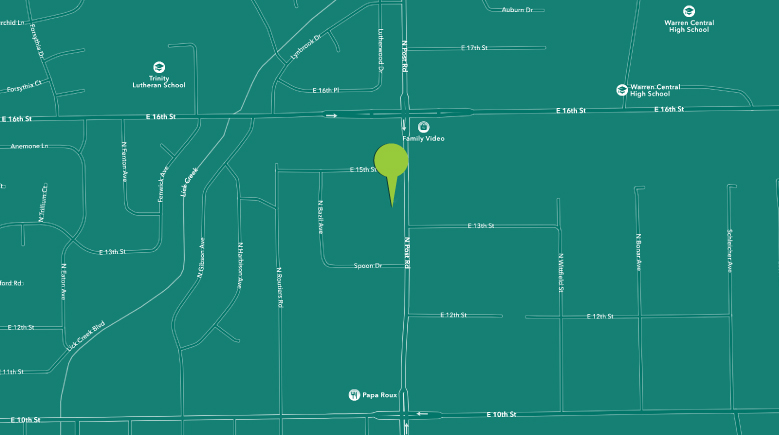 Indianapolis Oral Surgery & Dental Implant Center
1320 N. Post Rd
Indianapolis, IN 46219