General Extraction Reviews
Sometimes it becomes necessary to extract a tooth to preserve the health of the rest of your mouth. Facial injuries, advanced tooth decay, infections, dental crowding and other conditions can all lead to a tooth needing extraction. Oral surgeons highly trained to extract teeth safely and efficiently. Depending on the severity of the case, oral surgeons can also safely administer the appropriate level of anesthesia to ensure your comfort.
If you are interested in learning more about dental extractions at Indianapolis Oral Surgery & Dental Implant Center, watch our patient testimonials to hear about these former patients' tooth extraction experiences. Dr. Falender is an expert in tooth extractions, and he will also be able to discuss tooth replacement options with you. Many patients find that hearing the stories of other patients is comforting before undergoing a procedure. If you have any additional questions about dental extractions, we encourage you to read more about extractions on our website or contact our office for more information.
Dan Had a General Extraction and Dental Implant
I came to see Dr. Falender for an extraction and a subsequent tooth implant. I'm getting ready; I'm just about finished with the process of my implant, and then I'll get a crown from my regular dentist. Everything's been fine. There has been no pain. I'm just ready to get a tooth in there pretty soon so I can chew on that side better. Dr. Falender is really excellent at applying the Novocaine, or ....
Miriam's Kids Had the General Extraction Procedure
I came to see Dr. Falender because I wanted him to work on my children. I've heard nothing but excellent reports and feedback from other moms, and I just really trusted his reputation. They both had many teeth pulled for their braces, and I was really nervous as a mom because they were going under, so to speak. But once we got here, they were just so welcoming. The staff is incredibly professional....
Michaela Had the General Extraction Procedure
I came to see Dr. Falender to get my teeth pulled because I was going to get my braces on, and they didn't want crowding. I was really nervous when I walked in, like, "They're going to pull out four of my teeth; it's going to hurt a lot." And I didn't know what they were going to do, like, was it going to hurt? Was I going to be awake? Was I going to remember it? And they really calmly explained t....
Deb Got Dental Implants After Multiple Extractions
I came to know Dr. Falender because I was having multiple problems with my teeth. Nothing due to misusing or abusing them, it was more of a genetic issue. I was getting to the point where I was having to have multiple teeth pulled, and my dentist suggested that I come see Dr. Falender, for the implants, yes. Well, I needed to speak with him to see what it entailed. I have to say initially I was re....
Ron Had the General Extraction Procedure
I came to Dr. Falender to have a tooth extracted, and we're exploring having an implant put in. I'm very nervous about going to the dentist; it's probably the scariest thing in the world. I've been shot at - people have tried to kill me - I've been in car chases at 130 miles an hour, but the dentist scares me twice as much as any of that does. With Dr. Falender, he does put me at ease when I do co....
Jane's Daughters Had Tooth Extractions and Impacted Tooth Exposures
Two of my daughters were treated by Dr. Falender. My older daughter had her wisdom teeth removed and her canines exposed. She's kind of a weenie, and she was very comfortable coming to Dr. Falender and the staff was very comforting to her and made her feel very....
Please contact our office by either filling out the form below or by calling us at 317-900-4535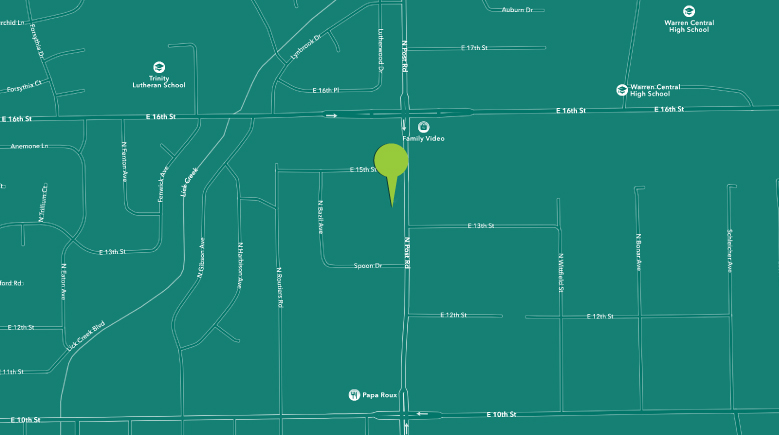 Indianapolis Oral Surgery & Dental Implant Center
1320 N. Post Rd
Indianapolis, IN 46219