Thanks to advances in bone grafting technology, many patients who were once unable to receive dental implants can now safely undergo dental implant placements. Bone grafting procedures restore bone to areas that have become sparse due to tooth loss, atrophy, facial injuries, or defects. Oral surgeons are experts in restoring the facial skeleton, and our oral surgeon has years of experience performing bone grafting procedures.
Many of our patients are surprised at how simple the bone grafting procedure is. Watch our bone grafting testimonial videos to hear from our patients who received bone grafting treatments. These videos can give you a better idea of what to expect from our practice, as well as what to expect from bone grafting in general. If you have any additional questions, or if you would like to schedule a consultation, please contact our office. One of our staff members will be happy to assist you.
Kay Had a Bone Graft and Dental Implants Placed
I have worn dentures for years. I had always had problems, constantly breaking my denture. Even though my dentist did an excellent job of making my dentures, we couldn't understand why I kept breaking them. Finally, he decided that it was just the bone structure and the way my mouth and teeth were, so we started talking about dental implants. After talking to Dr. Williams and then meeting....
David Had a Bone Graft and Dental Implants
I visited my dentist one day, and he informed me that I am going to need some dental implants. He referred me to Dr. Falender. I walked into the office - very professional setting, very efficient staff as far as appointment making - and they were able to really work with my schedule and get the job done right. What I got was a sinus lift along with my dental implants. They instructed me as far as ....
Crystal Had a Bone Graft and Dental Implants
I originally met Dr. Falender when I was in dental assisting school back in 1989. In my eighteen-year dentistry career, I referred multiple—hundreds and hundreds of patients—to Dr. Falender, including my best friends and family members. After I left dentistry, I needed a dental implant. My tooth needed to be extracted, and I needed bone grafting. And it's a little bit different when you're the pat....
Please contact our office by either filling out the form below or by calling us at 317-900-4535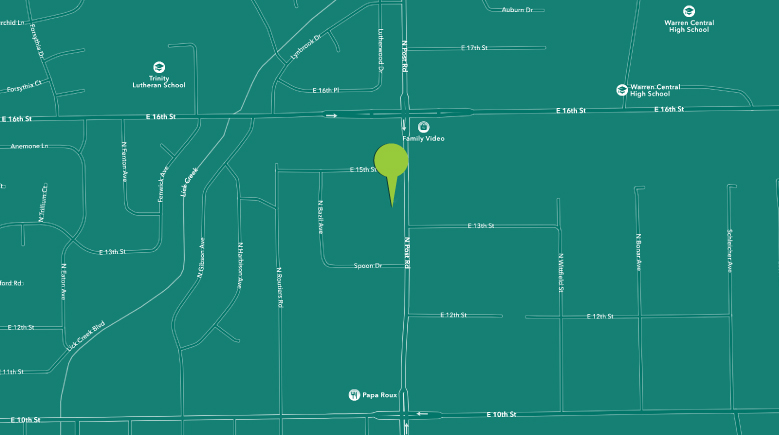 Indianapolis Oral Surgery & Dental Implant Center
1320 N. Post Rd
Indianapolis, IN 46219