Reviews from Dental Professionals
Providing patients with compassionate, quality care is our highest priority at Indianapolis Oral Surgery & Dental Implant Center, and it is so rewarding to work with doctors and dental professionals who share those same values. Dr. Falender makes it a priority to work together with you and your referring dentist or doctor when planning your procedure. To hear from some of the healthcare professionals we work with, watch our referring doctor testimonial videos, where some of the doctors and healthcare professionals we work with share their thoughts on our practice.
Whether or not you were referred by your doctor, contact us to schedule an appointment if you are interested in having a treatment at Indianapolis Oral Surgery & Dental Implant Center. Our office staff can contact your doctor for you and schedule a consultation. We also offer a form that referring doctors can fill out on our website, which makes it easy to prepare for your consultation and treatment. Our office staff will also be able to help you with any other questions you have about our procedures, financial, or insurance information.
Dr. Sigg Refers Oral Surgery Patients
As far as my practice is concerned, I have a very wide range of patients that I take care of, and we consistently are striving to provide the best possible quality that we can, regardless of their background or their financial situation, but always trying to give them the best possible dentistry and result that we possibly can. So I refer my dental implant patients to Dr. Falender. Third molar ext....
Dr. Viernes Refers Oral Surgery Patients
I've known Dr. Falender since I graduated; he was the first oral surgeon who extended a hand of not only friendship but mentorship to me when I started practicing after I got out of dental school. In our practice, we see primarily children. We do have some adult and some special needs patients. What we want to create in an experience so that they continue....
Dr. Bazilio Refers Oral Surgery Patients
Dr. Falender's always been very available for my patients. He has hours that are convenient, and his location is very convenient. Dr. Falender's been trained - has advanced training - in monitoring patients and sedation, etc. His continuing education, implant study clubs - they've been wonderful. I was a part of the very first one he had when I first came out of school, and from then until now, we....
Dr. Mohrman Refers Oral Surgery Patients
I've been referring to Dr. Falender for my patients' oral surgery needs for the last five years. My practice: we focus on patient care, making sure our patients are happy and comfortable at all times, and we feel that Dr. Falender continues that same philosophy of care with his practice. It's nice to have an oral surgeon we can refer to. The feedback we get from our patients is wonderful; mothers ....
Dr. Uhl Refers Oral Surgery Patients
For the past three years, since I've been on the east side, I've been referring many of our patients to Dr. Falender for their oral surgery needs. We mainly refer for extractions of difficult teeth, removal of third molars or wisdom teeth, and placements of dental implants. Dr. Falender is one of the best oral surgeons I've worked with in my five years as a general dentist. I trust him to take car....
Dr. Thomson Refers Oral Surgery Patients
Well, we always feel that if we refer a patient to a specialist that we expect high quality, and we like to have the patients be able to return that information to us so we can have a good working relationship. Dr. Falender is very skilled technically. We use Dr. Falender for implants - dental implants - which I feel is one of the most important things that's come to dentistry probably since fluor....
Diane Refers Oral Surgery Patients
We have been referring patients to Dr. Falender for probably close to 20 years now. We have the utmost confidence in him and his practice. We always feel that they do the best job. I think that patients always get treated very well here. He keeps abreast of all the latest technologies, and the staff is really great on helping work patients in. Our office is located really close, so when we have a ....
Dr. Batton Refers Oral Surgery Patients
Quality care is one of our greatest concerns in dentistry, and I don't try to be everything for everybody. There are phases of dentistry that I find I need to refer to a specialist, and Dr. Falender is my go-to specialist, not only for implant dentistry, but also for wisdom teeth. I've been referring my patients, my friends, and more importantly, my family to Dr. Falender for over 25 years. We sha....
Leslie Refers Oral Surgery Patients
I have been working in the dental field for several years; I worked for Dr. Falender for approximately 12 to 13 years. Really enjoyed his office. I've been with him since the beginning, and my own father came—he needed some extractions from a crown that had broken off—and it was not going to be able to be fixed. So my father came, was able to get in very quickly and had just an awesome experience:....
Dr. Schroeder Refers Oral Surgery Patients
One of the things I like about Dr. Falender is that he is as particular about what he does as I am, and that has gone a long way over the course of the years to build a relationship between the two of us. He is particularly good at dealing with my nursing home residents that come in, typically a little more frightened than most, and he has been very, very good at alleviating not only their anxiety....
Dr. Williams Refers Oral Surgery Patients
One of the reasons I like to refer to Dr. Falender is the way he treats the patients. He's the best surgeon we have, and the result is always predictable, is always top-notch, and the level of communication between the offices - I've never experienced that with any other office that we've worked with. I like knowing what's going on with my patients, and when we worked with Dr. Falender, we always ....
Dr. Milgrom Referred Oral Surgery Patients
During my career, I sent several patients to Dr. Falender for oral surgery. These were all patients who had complicated oral problems that also had immunosuppressive medicines to help keep their kidney from being rejected. These medicines make wound healing very complex and difficult. Despite all of these adversities, Dr. Falender achieved wonderful results with all of my patients, and they were a....
Larry Refers Oral Surgery Patients
I've known Dr. Larry Falender for over 25 years. We've worked together on many cases, and he personally does oral surgery work on me and my family. He's placed implants on me and has treated my wife. I deal with Larry because he's very thorough; he is one of the most restorative-minded oral surgeons that I work with. In working with Dr. Falender, he has always presented a great concern for the res....
Please contact our office by either filling out the form below or by calling us at 317-900-4535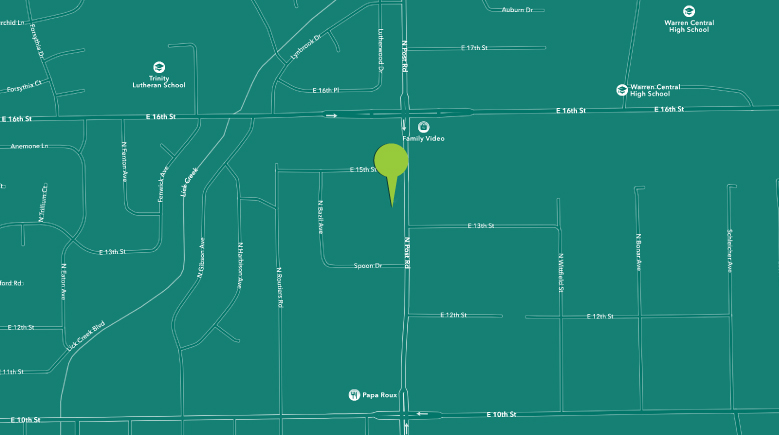 Indianapolis Oral Surgery & Dental Implant Center
1320 N. Post Rd
Indianapolis, IN 46219